Leipurin's first Sustainability Report 2021 is out now!
"In our over 100-year history, this is our first report on sustainability. It's not, however, the beginning of our sustainability journey and, as such, it contains an outline of the work that Leipurin has carried out since our founding in 1917. We've highlighted some past and present successes but, more importantly, laid out the road ahead and the work still to be done." – Heli Arantola CEO
Find out about Leipurin's responsibility work by reading the report below: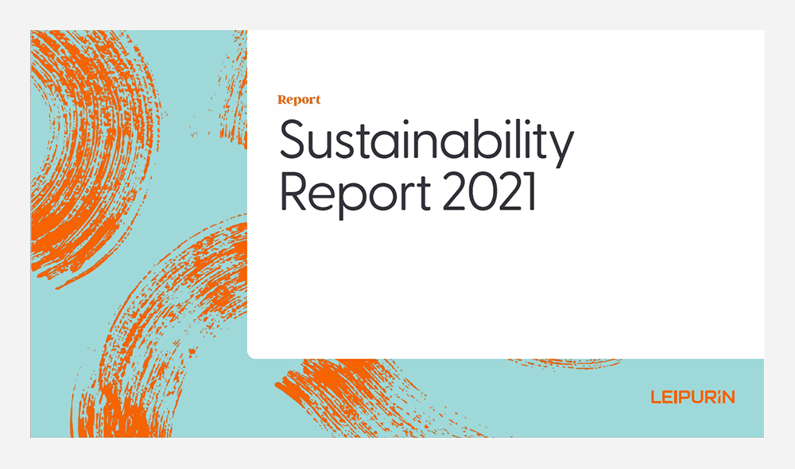 ---
Leipurin was founded by bakeries, which is why we have had a clear understanding of our customers' business ever since we started out – over 100 years ago. Today, we offer relevant expertise, ingredients, production machinery and services for bakery and confectionery industry, food industry and food service market.