With over a hundred years of experience
Leipurin was originally established by bakery customers. For this reason, a strong understanding of our customers' business is in our backbone – already for more than 100 years.
Today, we offer expertise, raw materials, equipment and expert services in the bakery, food industry and food service markets, internationally.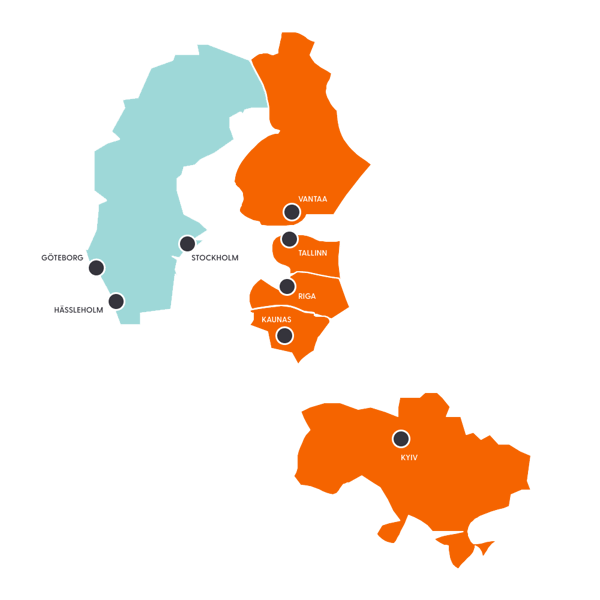 We serve food industry in six countries: Finland, Sweden, Estonia, Latvia, Lithuania and Ukraine.
We work for the vitality of regional food chains
Think deliciously
We believe that the key to success is based on true consumer understanding and expertise. We follow consumer trends and needs and continuously develop appealing solutions.
True expertise is based on inspiration and understanding consumer trends and needs. Our goal is to ensure you get new ideas, an improved assortment and overall business success. Come and get inspired with us.
Our sustainability journey continues
We are proud to present our first sustainability report
Five core areas: emissions, material efficiency, responsible supply chain, care for people, employees, corporate governance
Our goal is a responsible supplier network, so customers you will get quality without worry