Sujuva kumppani toimialalle
R&D Baking Center
Agile product development
This is how we help
Product development, testing, product ideas and help for operational development. Our enthusiastic experts at Leipurin R&D Baking Center will help your company with full confidence and a proactive attitude.
Sami Nenonen, Leipurin Suomen maajohtaja.
Leipurin R&D Baking Center
Product development to meet the latest trends and consumer expectations
Our dynamic product development team helps you to develop products to respond to ever changing consumer expectations. At our R&D Baking Center, we are constantly developing new product ideas and new recipes to boost the sales of our clients.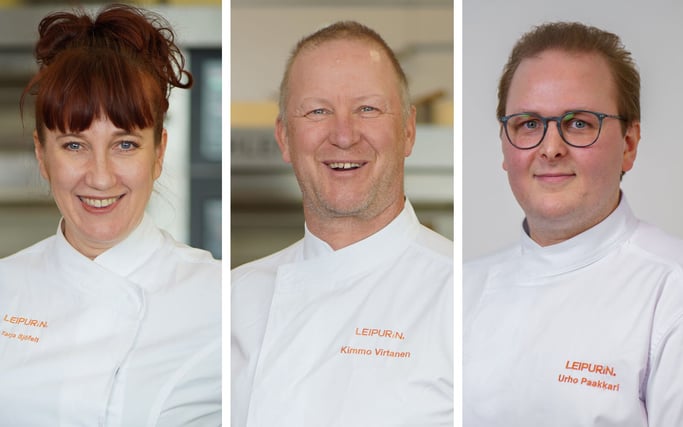 Join our inspiring events and product development days
Get the latest trends, valuable reports and consumer insights from around the world. Information about new products, tips and ideas how to use ingredients, recipes and products fresh form the oven. We organize regular events and product development days together with our international suppliers.
Tested and proven product ideas and recipes

Recipes that have been carefully developed and tested many times in our test kitchen. Our R&D team is constantly testing, screening and developing new products for today's consumer trends.
Interested in our R&D Baking Center? Leave us a message or contact Kimmo