Leipurin Plc. acquires Swedish Kobia AB and strengthens its position and the benefits for its customers in the global raw material market. Leipurin has agreed to purchase the entire share capital of the Swedish Kobia Ab from the Swedish Abdon Group.
Link to stock exchange release
The acquisition will expand Leipurin's geographical position in the Northern European market. Through the acquisition, Leipurin further strengthens its position as a leading player in the Baltic Sea region, with increased size and profitability. The entity provides suppliers with a compelling gateway to the region's market. Customers in the bakery and food industry will benefit from a strong partner in the global raw material market.
Upon completion, the acquisition will bring the following benefits to Leipurin's customers:
Leipurin creates more supply chain and sourcing efficiencies for customers. As a strengthened player with increased volumes in the Baltic Sea region, Leipurin will ensure the highest possible and most efficient sourcing and logistics services and competitive products for its customers.
The product assortment expands and evolves. Leipurin's customers benefit from, among other things, the leading coffee bread and confectionery expertise in the Swedish market. Kobia also has its own marzipan and filling production, and as a whole the assortment will complement Leipurin's current range of products.
Expertise and customer service. The companies have similar roots and an equally long history - both companies were founded by bakeries and bring industry expertise, market knowledge and excellent customer service to local customers in the bakery and food industry. We share a common mission: "we work for the vitality of regional food chains".
The acquisition is subject to approval from the Swedish competition authority. The transaction is expected to close by the end of August.
We are excited about this opportunity to grow and develop the business for the benefit of our customers. Our sales team will communicate further details as the acquisition progresses.
Best Regards,
Heli Arantola, Managing Director, Leipurin Group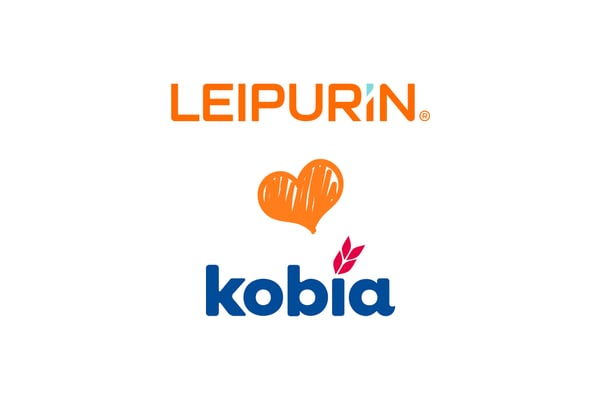 ---
Leipurin was founded by bakeries, which is why we have had a clear understanding of our customers' business ever since we started out – over 100 years ago. Today, we offer relevant expertise, ingredients, production machinery and services for bakery and confectionery industry, food industry and food service market.