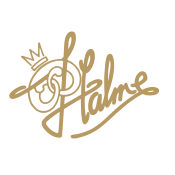 Operating since 1899, the Halme bakery pushes forward with tradition, quality, craftsmanship and renewals.
–Leipurin is always there to help from the idea to production, and we have a great cooperation with Leipurin in product development, says CEO Stefan Åsten.
Halme bakery's stone grate oven in Espoo has been heating continuously since 1952. Bread and pastries have been baked in its oven for decades, but the bakery has not kept its oven warm with traditional methods alone. Customers are also offered new trendy products and Leipurin helps in the development from idea to ingredients, equipment and production.
(Video in Finnish)
Gelato success with Leipurin service
Leipurin R&D center regularly organises events and product development days where e.g. new products developed in the test kitchen are presented together with Leipurin services.
– We have a positive, intensive cooperation with Leipurin R&D team. We aim to attend each and every event they organise, Åsten tells.
One such event dealt with the making of gelato and everything that goes into it. When Halme bakery started selling gelato in the bakery's cafe in the summer of 2021, the reception was surprising already on the first day.
– During the first day, we sold more ice cream than during the entire previous summer, Åsten smiles.
Operational reliability is the key with raw materials
– It was easy to include gelato in our selection, as Leipurin offers a complete service for the production and sale of gelato. Know-how, equipment, ingredients and recipes, CEO Stefan Åsten says.
The Halme bakery uses around 1000 kilos of flour per day and that means a lot of other ingredients are needed before the final product is ready. According to Åsten, you can get ingredients from Leipurin reliably, easily and at a good price.
– Operational reliability is the most important thing, you can't play with question marks, you have to be sure that things work. And that's what it does with Leipurin, Åsten emphasizes.
You have to be sure that things work and that's what it does with Leipurin. Leipurin is a great partner and offers everything – ingredients, equipment and know-how. And always with a positive solution-driven, forward-going attitude.
Stefan Åsten, CEO Halme Bakery
---
Halme Bakery (Oy Emil Halme ab)


Founded in 1899
The bakery and cafe are located in Kauklahti, Espoo
Produces 10,000 to 25,000 products every day
Leipurin as a partner for decades
Leipurin supplies equipment,

ingredients

and helps in product development
---