Flexible, top-hygiene systems for food industry
The Vulganus spiral system solutions are suitable for cooling, freezing, chilling and proofing as well as use in clean-air rooms. These spiral systems help to improve production efficiency, they are energy-efficient, and they meet the highest levels of hygiene.
The smart design of Vulganus equipment minimises all possible contamination sources, ensures easy and efficient cleaning and maintenance.
Vulganus spirals are used in bakeries, dairies, meat and fish processing factories as well as other branches of food industry. The spirals are designed and manufactured individually according to the process, product, desired capacity and the available space of the customer.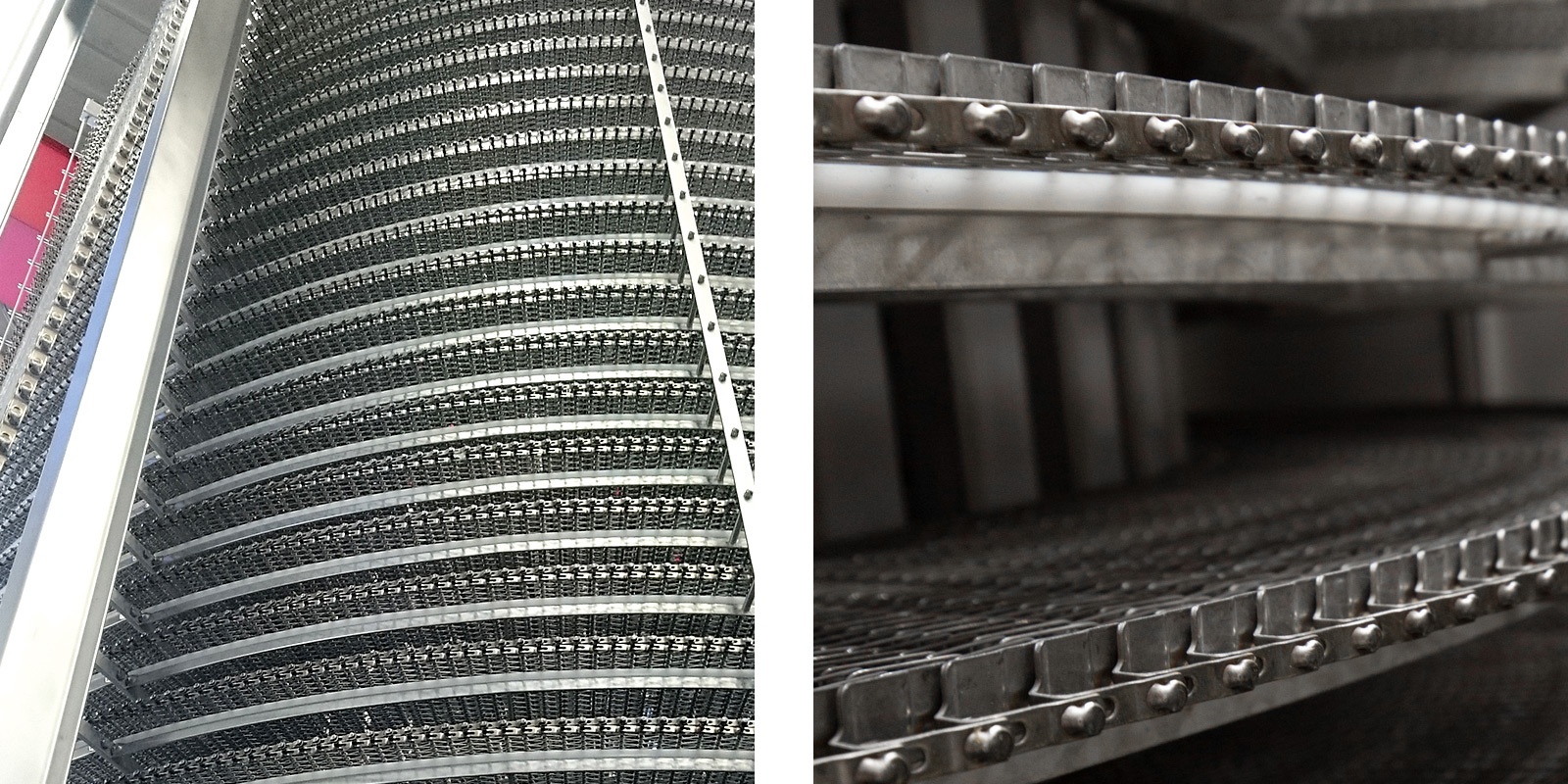 Ensuring optimal conditions
In bakeries and food industry, appropriate and optimal conditions in temperature, humidity, hygiene or production time are the key for perfect product and business. We strive to continuously develop solutions that ensure optimal conditions in all phases of the production regardless of any changes or variations in the production facilities.
A continuous spiral system streamlines the manufacturing process and the products go to packaging and distribution in a shorter time. This improves efficiency and productivity, ensures that the final products are fresh and have a long shelf life.
Smart design and high quality manufacturing from Finland
Smart design delivers simplicity of the maintenance and optimised construction with very little number of parts to bring long product life time. Our design and manufacturing has strong roots in Nordic quality, no-nonsense approach and clean environment.

For continuous operations with clean air cooling. An excellent, highly hygienic solution for products that require a long shelf life without the use of additives.
More about Vulganus Clean Spiral

For cooling of bread. An excellent choice when well-functioning, hygienic and space saving solution is desired.
More about Vulganus Ambient Spiral
Spirals for Chilling and Freezing

For efficient industrial freezing and chilling. A hygienic, continuous spiral solution for chilling and freezing.